Nerds Dark Willow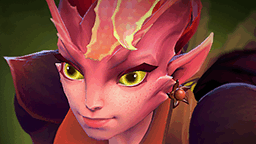 Dark Willow
Offlane Support
Hard Support
Updated: 3/28/23, 5:20 PM
Patch 7.32e
Hero stats
2,355
52.10%
2,232
51.75%
Description
Dark Willow is an intelligence hero, who provides a lot of disables in fights and hard to bully out of lane. She has a great escape/zoning tool, as well as a lot of ways to setup kills, deal massive amounts of magic damage and provide utility in temfights.
Skill Build
Talents
Bedlam Pierces Magic Immunity
25
+100 Attack Speed
-7s Bramble Maze CD
20
+2s Shadow Realm Duration
+160 Cursed Crown AoE
15
+30 Bedlam Damage
-2s Shadow Realm Cooldown
10
+0.5s Cursed Crown Stun Duration
Tooltips
Spells Tooltips

Cursed Crown

It's incredibly strong ability, but we don't really need to max it early on: value point is enough. You main combo should be E+Q+charge W and attack with Bedlam.

Shadow Realm

Our surviveability and zoning tool. Charge it until exclamation mark appears and attack enemies.
Items Tooltips