Nerds Leshrac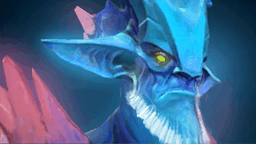 Leshrac
Midlane Core
Safelane Core
Offlane Core
Updated: 3/9/23, 5:09 PM
Patch 7.32e
Hero stats
2,696
51.30%
2,643
51.46%
Description
Tome Rating:



Leshrac is an intelligence hero who can be played at every position and transition into powerful core at the end of the game. The hero farms extremely fast, has lockdown and the only things he needs are mana regen and surviveability, so he can deal more damage and outlive opponents. His Diabolic Edict ability allowes him to become a powerful core hero and essentially be able to almost singlehandedly end the game at later stages.

This build is focused around Core Leshrac on Middle lane. There aren't much differences between Mid and Safelane in that regards, and overall gameplay for a hero remains the same for all positions, but there are some key differences in itemisation and items reasoning between Core, Offlane and Support Leshrac.
Skill Build
Talents
+25 Diabolic Edict Explosions
25
Lightning Storm Can Bounce Twice On Units
+40 Pulse Nova Damage
20
+20 Strength
+25 Movement Speed
15
+100 Lightning Storm Damage
+40 Split Earth Radius
10
+1.5 Mana Regen
Tooltips
Spells Tooltips

Pulse Nova

Strong farming and teamfight spell, but it's too expensive until the point when you get bloodstone.

Split Earth

Level 1 ability may be tough to choose. Split Earth may give you a kill potential during early skirmishes, as well as higher damage potential to harass opponent.

Diabolic Edict

Your main push potential. This skill essentially turns you into proper carry who can end the game by himself, as well as pickoff potential. Natural combo: Storm - Eul - Split Earth - Edict and chase enemy down until he's dead

Lightning Storm

Altho, You want to max Lightning Storm first to win your lane and secure Split Earth hits.

+25 Diabolic Edict Explosions

More than two times longer edict which means more than two times more damage. More edict damage means better push, which is exactly what we want.

Lightning Storm Can Bounce Twice On Units

You can get this talent instead, if you have enough damage to push on your team, but need additional slow.

+40 Pulse Nova Damage

Even while you'd like to double down on surviveability, Pulse Nova damage talent significantly improves your damage output for the same manacost.
Items Tooltips