Nerds Spectre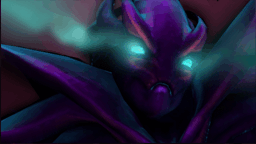 Spectre
Updated: 3/13/23, 3:15 PM
Patch 7.32e
Hero stats
4,146
50.29%
4,072
50.17%
Description
Tome Rating:



Spectre is agility core hero, who's relying on tankiness and kating in fights. Spectre is able to deal a lot of AoE damage, come in fights from distance with her ultimate and deal a lot of damage with her illusions.

Essentially Spectre needs some early stat items, a regen item (so she will be able to farm without going to base, while also having someething against enemy matchup). Later on Spectre wants to get Radiance, but you can skip it if oyou're going to finish early or you have better Radiance carrier in your team. All other Spectre's items are focused on getting as much surviveability as possible, since it's her main source of damage.
Skill Build
Talents
+5% Dispersion
25
+32% Haunt Illusion Damage
+12% Spectral Dagger Slow/Bonus
20
+350 Health
+100 Spectral Dagger Damage
15
+12 Desolate Damage
+5 All Stats
10
-4s Spectral Dagger Cooldown
Tooltips
Spells Tooltips

-4s Spectral Dagger Cooldown

This kind of change will compensate Dagger's low linger time as well as boost your farming capabilities. The only problem is mana sustain, but Soul Ring and Scythe may help with that.

+12 Desolate Damage

With current Desolate radius icreasing it's damage is pointless since it's unreliable.
Items Tooltips