Nerds Support Weaver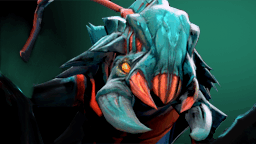 Weaver
Offlane Support
Hard Support
Offlane Core
Updated: 3/9/23, 4:10 PM
Patch 7.32e
Hero stats
1,296
47.61%
586
46.24%
Description
Weaver is versatile agility hero. He is able to successfully roam around the map and useful in physical damage focused lineups. He is also able to transition into regular core Weaver or save his teammates with aghanim's scepter.

This build is based on Immortal rank support and utility offlane Weaver matches.
Skill Build
Talents
+1 Geminate Attack
25
+2 Shukuchi Charges
+0.5 Swarm Armor Reduction
20
+90 Geminate Attack Damage
+2 Swarm Attacks to Kill
15
+20 Mana Break
+9 Strength
10
+50 Shukuchi Damage
Tooltips
Spells Tooltips

Shukuchi

our main nuke/escape/mobility spell. You can dodge creeps aggro in lane with it, harass opponnents, gank and retreat. Later on you will be hard to kill because of it.

The Swarm

Our main harassing, fighting and farming tool.

Time Lapse

Don't be afraid to use it. There's no shame to use it when you think you need to. If there's a signs of emergency - hit it to disengage and run out.

Geminate Attack

If you don't need shikuchi early, you can skill this one first. It's pretty good for harassing enemy early.
Items Tooltips