Nerds Magic Warden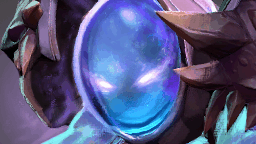 Arc Warden
Updated: 3/9/23, 4:09 PM
Patch 7.32e
Hero stats
975
53.03%
769
54.75%
Description
Tome Rating:


Arc Warden is agility core hero whose ability to use items twice and strong early game nukes make him pretty strong as nuke-oriented mid-game core with ability to transition into lategame core.

This build is untraditional and situational. Use the hero on this position with this build on your own risk.
Skill Build
Talents
+12s Tempest Double Duration
25
+40% Tempest Double Cooldown Reduction
+40 Flux Damage
20
+125 Spark Wraith Damage
+40 Magnetic Field Attack Speed
15
+2s Flux Duration
+200 Health
10
+175 Flux Cast Range
Tooltips
Spells Tooltips

Spark Wraith

Scouting tool to avoid ganks, lasthit secure tool and, of cource, RQQEE combo allowes us to kill anybody early

Magnetic Field

Even while we don't really have much AS and damage, magnetic field will make us pretty strong physical damage source, while also helps our team and allowes us to save our structures.
Items Tooltips